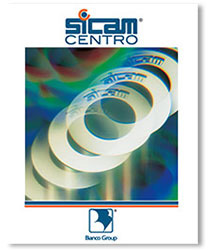 The company

S.r.l. was born in 2012 with the aim to improve the service offered already by

Spa and the

, thus becoming widespread and better focused on customer needs.
The task is to let

be the referring company in Emilia Romagna, in the center and South of Italy for the distribution of seamless and welded steel tubes.
The choice of the land near Bologna is strategic, in synergy with the activity of

and necessary to grant an always more efficient service to our customers.
Active since September 2013,

has become an ideal partner for all the companies of the area specialized in the production of hydraulic and pneumatic cylinders and in the automotive field, thanks also to a team of people with a professional and high quality profile.
Wide ranges of products available in a warehouse of 11500 m², up to date and efficient plants, planning, organization, prompt deliveries together with staff competence and courtesy are strong points to let the company be always near to customer needs.
The products usually available are the following:
SEAMLESS AND WELDED HONED/BORED H8 TUBES FOR HYDRAULIC AND PNEUMATIC CYLINDERS
COLD DRAWN SEAMLESS TUBES FOR HYDRAULIC AND PNEUMATIC POWER SYSTEMS
CHROMED BARS AND TUBES
SEAMLESS TUBES FOR MECHANICAL APPLICATIONS
WELDED AND SEAMLESS SQUARE AND RECTANGULAR HOLLOW SECTIONS
STRUCTURAL WELDED TUBES WITH BEAM REMOVED